Hello - Brucegate Dental Practice has been at its current site since the early 1970s, but most recently changed ownership in 2010. It has since undergone substantial modernisation, with all three ground floor surgeries being completely upgraded with new state of the art dental equipment. We have new separate decontamination room and digital X rays which can be viewed instantly from each surgery.
As well as high quality private dentistry, Brucegate Dental Practice has convenient appointment times to suit you, before and after work. It doesn't matter whether you need a routine consultation or a complete smile makeover, the dedicated and professional team at Brucegate will accommodate your needs.
The Practice is able to offer Denplan. This is a monthly payment plan to help make private dentistry more affordable.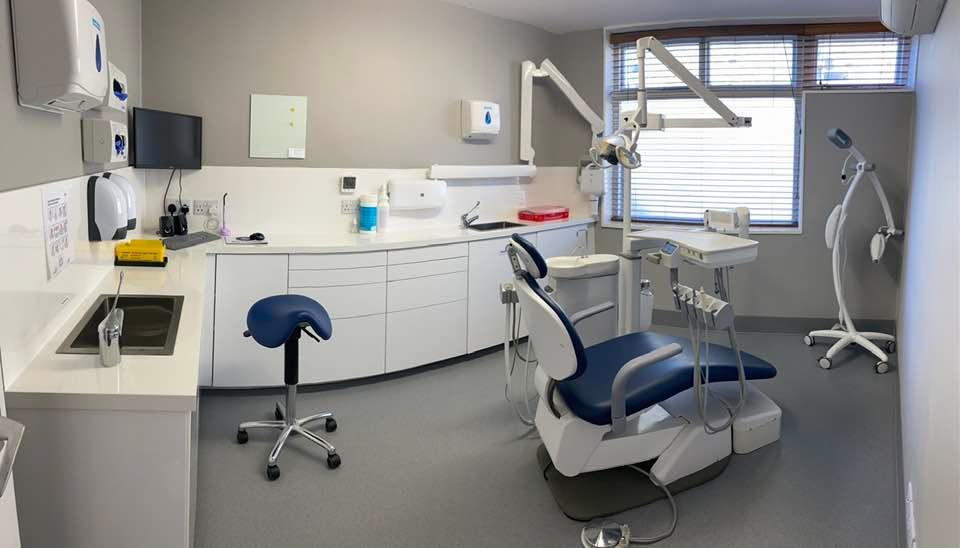 British Dental Association's Good Practice Award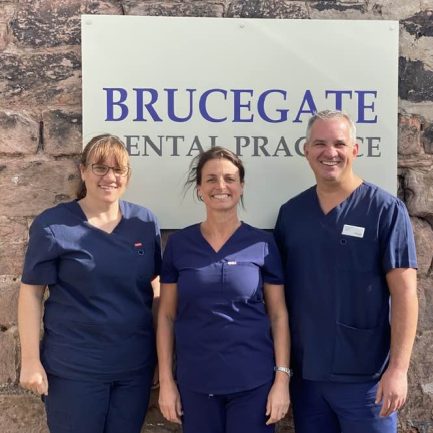 Brucegate Dental Practice is proud to be the only practice in Berwick upon Tweed to be awarded the British Dental Associations Good Practice Award. The Good Practice Scheme is an innovative scheme devised by The British Dental Association (BDA), so that patients can be assured that they receive the highest care and will know exactly what services to expect from their dentist.

It ensures that the practice is committed to working to nationally agreed standards of good practice to develop and maintain a consistently high quality of service for patients. Brucegate Dental Practice has been assessed to ensure that we are meeting the BDA's requirements by internal checks, audits and BDA accessor visits to the practice.
Dr Sarah Swales BDS
Dentist - GDC No: 71839 (UK)
Sarah Swales graduated from Newcastle University (UK) in 1996 and has worked in NHS and private practices in the North East, Leicestershire and London. She has particular interest in cosmetic dentistry and oral surgery and has undertaken extensive postgraduate studies in these fields.
She is a member of North East private Dentists Group and the Association of Dental Implantology UK. Sarah has owned the practice here in Berwick since October 2010 and lives in the area with her family.
In her spare time she enjoys spending time with her family and horse riding along the beach.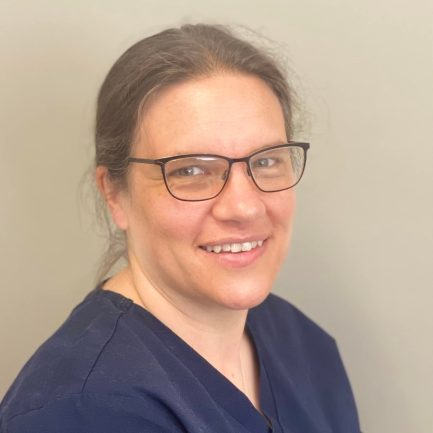 Dr Kim Kerr BDS
Dentist - GDC No:  85698 (UK)
Kim Kerr graduated from Newcastle University in 2005. She completed her vocational training near Falkirk and then moved to Berwick. Kim worked for NHS Borders for 9 years where she gained invaluable experience in managing a range of patients. Kim has a special interest in dental anxiety and used to provide sedation services in Coldstream.
She is particularly good at helping anxious patients, believing that good communication and a gentle touch are the key. Kim moved into general practice in 2015 and joined the team in 2022.
She provides a range of treatments, including airflow, whitening and crown and bridge work.
Outside of work Kim can be found walking in the hills with her husband and two children or trying to knit.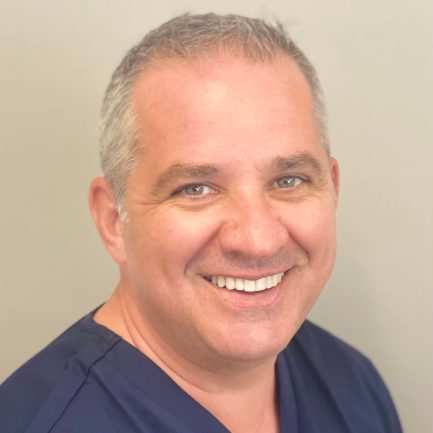 Dr Richard Lindsay BDS
Dentist - GDC No: 81032  (UK)
Richard graduated from the University of Dundee in 2002. He proudly served as a dentist in the British Army for 17 years and worked in the Scottish Borders for 5 years before joining us here in Brucegate. By forming a friendly and caring environment, Richard has quickly become renowned as a compassionate dentist who can quickly put patients at ease. 
He has completed multiple postgraduate Diplomas and was an examiner for the Royal College of Surgeons. Richard continually undertakes postgraduate education, attending advanced courses to ensure he delivers optimal care for his patients.  
Richard has completed the 'National 3 Peaks Walking Challenge' and cycled Lands End – John O'Groats, helping raise thousands of pounds for charity. He also enjoys golfing, albeit badly! 
Despite all of his accomplishments though, Richard believes his greatest achievement is having three beautiful daughters of whom he is infinitely proud.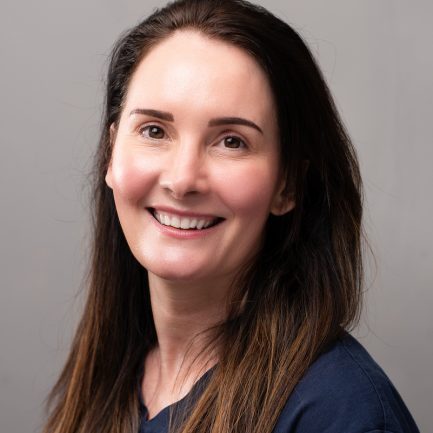 Lorraine Glasgow RDH
Hygienist - GDC No: 5606 (UK)
Lorraine qualified in 1999 from Edinburgh Dental Institute.
She has experience working in specialist prosthodontic, implant and paediatric practices in Manchester and London. Lorraine joined the practice in 2012 and her experience in implantology has been a great benefit to many of our patients. Most recently she has qualified in Philips In Surgery Zoom Whitening System and Facial Aesthetics including chemical skin peels, micro needling and radiofrequency.
Lorraine lives in the area with her family and enjoys long walks on the beach with her husband, young children and dogs.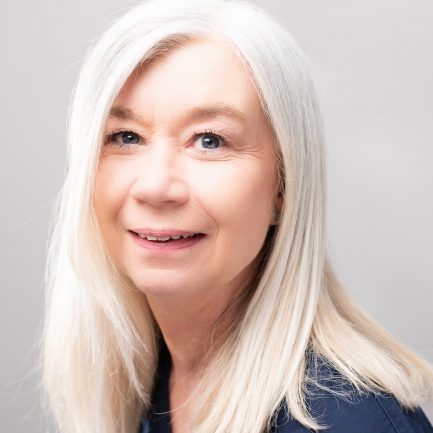 Ruth Cooper RDH
Hygienist - GDC No: 2799 (UK)
Ruth has over 25 years of experience of working in the NHS and privately in general practice, after qualifying from Edinburgh in 1984. 
She has also been the staff hygienist in the Head and Neck Oncology clinic in Newcastle Dental Hospital as well as teaching there.
Ruth lives with her family in Alnwick and enjoys travel and walking the hills with her dog.
Nicola Dudgeon RDN
Practice Manager - GDC No: 243875 (UK)
Nicola joined Brucegate Dental Practice in 2011. She gained her Dental Nurse qualification in June 2013.
Since then she has continued her clinical studies in oral surgery and implantology. She also gained her NVQ in Business Admin, Management and Customer Service in 2017. 
Nicola lives in Berwick with her husband and son who she loves to cook for. She enjoys experimenting in the kitchen.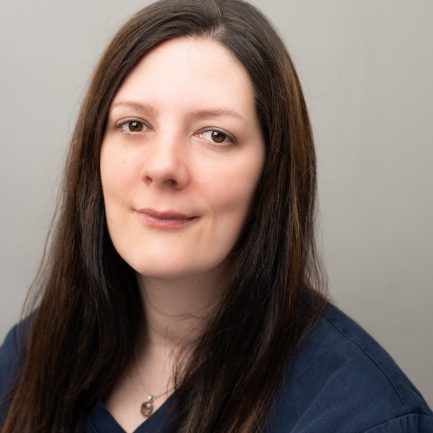 Jackie Manson RDN
Reception Manager - GDC No: 172353 (UK)
Jackie qualified as a Dental Nurse from Inverness in 2004 after completing an SVQ level 3 in oral healthcare.
She has most recently completed her level 3 BTEC Diploma in Business Administration, so now focuses more on the administration part of the dental practice.
Jackie lives over the border, after moving here with her husband and son from the highlands 7 years ago.
In her spare time she can be found practicing her casting on the River Tweed.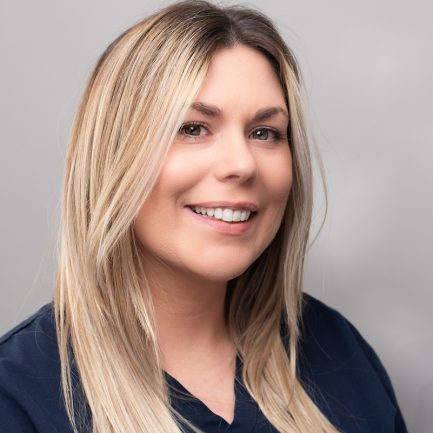 Tanya Clark RDN
Head Dental Nurse - GDC No: 263087 (UK)
Tanya joined the practice in 2014 and qualified as a Dental Nurse from North East Chamber of Commerce in Newcastle with a Level 3 Diploma in Dental Nursing in 2016.
Since then she has continued her studies in oral surgery and implantology with Nobel Biocare, and more recently has completed Dental Radiography through the BDA in 2017 and the Decontamination Lead course in 2020. 
Tanya lives out in the country with her husband and dogs, she enjoys travelling and can usually be found walking; her favourite place is the beach.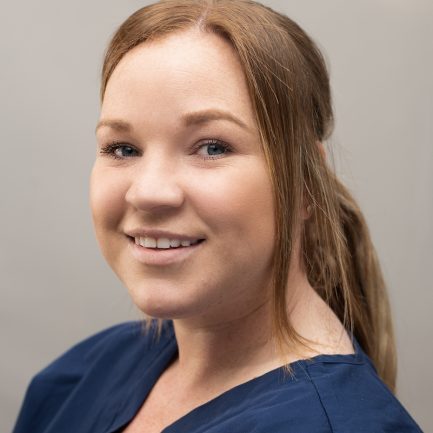 Liann McLauchlan RDN
Dental Nurse/Oral Health Educator - GDC No: 267644 (UK)
Liann qualified as a Dental Nurse in 2016, after studying for her Level 3 Diploma in Dental Nursing at the North East Chamber of Commerce in Newcastle upon Tyne.
She continued her studies further qualifying as an Oral Health Educator in 2021 through the BDA and more recently completed Dental Radiography in 2023.
Liann lives in Berwick with her husband and little boy Charlie. She enjoys spending time with her family and friends and enjoys walks along the beach and taking Charlie swimming.
Katie Grout RDN
Dental Nurse - GDC No: 293194 (UK)
Katie joined the practice in early 2019 and then began a modern apprenticeship with Harriet Ellis, qualifying with a Level 3 Diploma in Dental Nursing in September 2020.
She is thoroughly enjoying being part of the Brucegate team and is keen to venture into new studies to widen her knowledge and further her career.
When she isn't at work, Katie enjoys outdoor adventures with her two young children or cosying up for a family film night.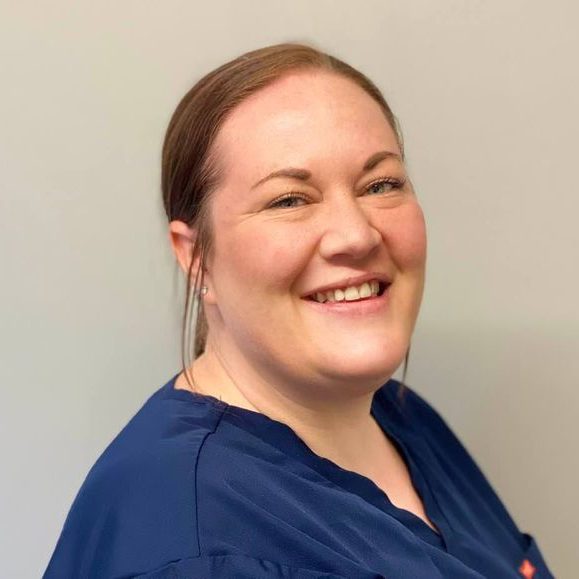 Laura Cromarty
Trainee Dental Nurse
Laura joined the team in May 2022 and is excited to work towards her Dental Nursing qualification.
She has brought with her extensive knowledge in customer service and loves meeting new people.
Laura lives in Berwick with her husband and 2 boys.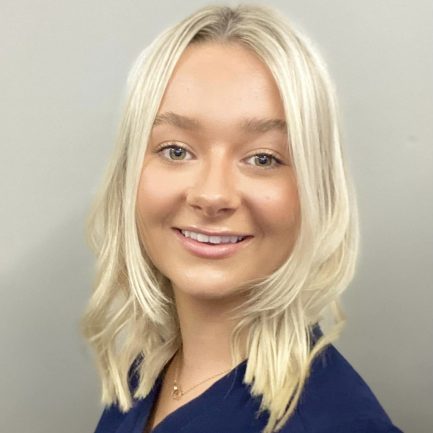 Abbie Romanis
Trainee Dental Nurse 
Abbie joined the practice in May 2022.
She is looking forward to getting stuck into her studies to become a qualified Dental Nurse.
Abbie volunteers at her local Rainbows group where she loves teaching the kids all the fun crafts she enjoys doing herself, and is a regular at the gym.
Skye Maltman
Trainee Dental Nurse
Skye recently finished School leaving Eyemouth high in the summer she joined the practice in November 2022.
She is enjoying working at the practice and is looking forward to starting her Diploma in Dental Nursing.
In her spare time she enjoys spending time with her friends and family and outdoor walks with her dog. 
Rhiannon Fleming-Swan
Receptionist
Rhiannon joined the team here at Brucegate in 2018
In her spare time she enjoys practicing yoga, so much so Rhiannon founded her own business 2 years ago teaching school aged children the act of yoga. 
Amanda Ramos De Haro
Receptionist
Amanda joined the practice in 2023.
Originally from Madrid she moved to Berwick aged 16 to learn English. Meeting her husband here they moved to Germany for a time, till eventually settling back into life in Berwick with their 2 children.
As well as working here Amanda helps her husband with his catering business.
Amanda enjoys her free time with her family.