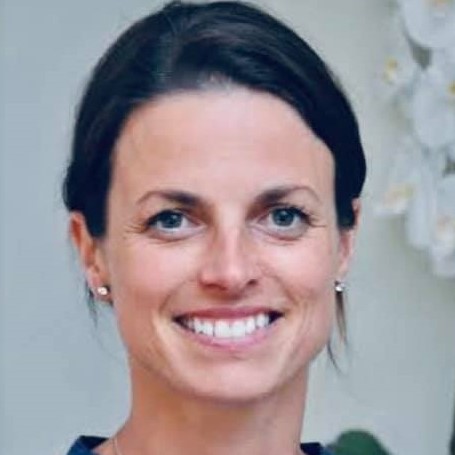 Our Goal is to make you smile!
We believe that, as dental treatment providers, it is our duty to provide people-centred care with a focus on individual attention. Our hands-on team takes a personal approach to your care. We always put our patients' needs first, from the moment you walk in the door to the time you leave with a happy, healthy smile.
Dr Sarah Swales - Partner
A Warm Welcome to Brucegate Dental Practice
As well as excellent private dentistry, our modernised practice has invested in state-of-the-art dental equipment and offers convenient appointment times before and after work to suit our busy patients - please scroll down this page for our opening times. Whether you need a routine dental or hygiene consultation, complete smile makeover, or dental implants, our dedicated and professional team can help.
Brucegate Dental Practice is proud to be the only practice in Berwick Upon Tweed to be awarded the British Dental Association's Good Practice Award. You can be assured you will receive the highest levels of care and that we are committed to working to nationally agreed standards of good practice to develop and maintain a consistently high quality service.

Craigantony33
Patient
Most freindly and proffesional Dentist i have ever been to, great staff and a very relaxed and comfortable environment. The best in Berwick upon tweed by far.

Breaking Dad
Patient
Best ive ever been to, highly recomended

John Grahamslaw
Patient
From someone who isn't keen on visiting the dentist the staff are all very friendly and put me at ease!

James Blackhall
Patient
Brucegate Dental Practice are excellent. I have been a patient there for around about 6 years. All of the staff are friendly, caring and put you at your ease. When I joined the practice I had had a bad experience with another dentist and was terrified. I now do not have that fear. The hygienists are great and my teeth are in much better condition than they have ever been. I am so grateful for the care they have given me.

Kerry Laidlaw
Patient
Fitted my son in at short notice after he fell and banged his front teeth. Sarah was very good and very helpful would highly recommend.

Jennie Hope
Patient
Very helpful. Fitted me in at short notice when suffering from extreme wisdom tooth pain. Brilliant care.

Heidi Bell
Patient
Keeps my teeth extra pearly

Rhonda Smith
Patient
I've been a patient for years, the love & care you receive is simply outstanding. Any dental problems is sorted with gentleness & you are put at ease & talked too with everything that is being done, never felt a thing & for me there is no other practice that can compete. The staff are wonderful too & in these unprecedented times they all make me feel safe & so writing this review is easy. Thank You. Any body needing a dentist definitely phone this practice I wouldn't go anywhere else.

Ken Judge
Patient
This is a great dental practice. Everyone is really helpful and considerate. I have nothing but praise for the work they do. If you are looking for a dentist in the Berwick area this one is highly recommended.

Mary Gillham
Patient
I am very happy with my experience and treatment at Brucegate Dental service.
I always feel safe and well looked after.
I also enjoy seeing the women who work there. They are genuine and friendly and always take the time to communicate.
I wouldn't go anywhere else!

John Cartmell
Patient
I cannot recommend Brucegate Dental practice more highly.
It took me on as an emergency during the pandemic and I have since been accepted on to their books. Both my dentist Claire and hygienist Lorraine take great trouble with treatment and care and spend time talking to me and helping me to maintain my teeth and gums as well as I can. Thank you. Sandra Gann

Mark Pentecost
Patient
Freindly and selcoming but also supremely professional. Would absolutely recommend

helo
Patient
Always very professional here and accommodating

Mary R
Patient
As always a professional service is provided. Even during the difficult times of the pandemic the practice was helpful and did everything they could to maintain their usual high standards.

Maureen Ladyman
Patient

D G Pulman
Patient
Mrs Pulman writes that the staff are friendly, efficient and professional. First time arrived could hear laughter which put me at ease. This sounded a happy place. The treatment received was excellent and worth every penny. Would recommend this practice to anyone.

L S
Patient
All the wonderful team members at Brucegate are extremely talented and friendly. Both my husband and I have been treated exceptionally well and consider ourselves very lucky to be patients here. Sarah works miracles and Lorraine is an incredible hygienist who cleans with such care. Everyone is welcoming and makes your visit pleasurable and you will always feel safe in their very capable hands.
 

Jane Atkinson
Patient

Neil Wharton
Patient

Christine Sara
Patient
I have been a patient at Brucegate Dental Practice since moving to Northumberland five and a half years ago. I am extremely happy with the treatment given to me during that time. The staff in the Practice are at all times friendly, helpful and efficient. My dentist, Dr Sarah Swales is skilled and professional whilst setting a rather nervous patient at ease with her friendly manner. I have always been impressed with the high standards of hygiene at Brucegate and the enhanced procedures in place to combat Covid-19 have given me the utmost confidence to attend appointments during this difficult time.

John Brook
Patient
Excellent dentist. Staff are friendly and helpful, and procedures are executed with great care. I am a nervous patient (having had some awful experiences when younger), but the staff here do everything to put your mind at rest and avoid pain! Excellent covid precautions have been in place since the start. I've been going to this practice for 4 years now and I wouldn't consider going anywhere else. Many thanks to everyone at Brucegate.

Keith Jones
Patient
Friendly, efficient and patient focussed, been a patient here for a few years now and my experience every time whether a check up, hygienist or treatment has been consistently good, I would personally recommend this practice.

Brian Gowthorpe
Patient
Brucegate has been my dental practice for four years and I have always received careful advice and treatment from major to minor.

Kim Aplin
Patient
As a person normally petrified of dentists Brucegate staff always put me at ease and get on with their work with warmth and efficiency. Now a regular for service and MOT.

Mike Dagg
Patient

Bryce Clark
Patient
Exceptional staff and service

Linda Chapman
Patient
Thank you, all at Brucegate, for your kind, professional, and safe dental treatment for me at a recent consultation. I really appreciate the covid-secure measures you put in place which are not over-fussy but have been clearly thought through for the safety of all involved.
your sincerely, Rev Linda Chapman

Colin Weatherhead
Patient

John Bevan
Patient

David Inglis
Patient
After suffering from a Sadist School Dentist, it took me a long time to search out a new dentist. Sarah Swales is the best Dentist anyone could have. 100% trust in her ability and her staff. Nothing else to say.

Elizabeth Arrowsmith
Patient
Always dealt with in a very professional manner. All the staff are very friendly and I felt totally safe attending this practice as we go through the Covid pandemic. I would highly recommend anyone to use this dental practice. Elizabeth and Noel Arrowsmith

Colin Milne
Patient
Excellent service from reception to treatment and aftercare.

David Cairns
Patient
Fantastic service and explanation of treatment

Alasdair Roxburgh
Patient
Fantastic service. Always professional. Always efficient. Every member of the team here care and look after you. There is a calm, no fear culture here, making sure you feel safe and relaxed every step, every procedure. And thanks to Clair- she gave me back my smile snd my confidence to open my mouth and look acceptable again. Highly highly recommended

Heather Blair
Patient
I personally couldn't think of a better dental experience than I have had with this practice, and the team and the extent treatment I needed. I was so apprehensive as had major bad anxiety . And bad past experiences. But this phernominal team made me feel like home. I couldn't thank this practice enough. And I wouldn't think twice to go through extensive treatment again. And gifting them when my budget allows me too. Just to call in and place something on the desk is nothing to what this team has done for me. Just incredible.

Anne Nicholson
Patient

Julie Goldson
Patient
Lovely, kind staff. I have a needle phobia and also nervous, had a rather large filling and Sarah, the dentist, was very reassuring. Lorraine, the hygienist, also lovely and reassuring. Would recommend.

Stepehn Lowdon
Patient
My teeth have never been in better condition since I started visiting Sarah and her team. I've had a fair amount of work done by her over the last six years and a visit to the dentist holds no fears. I've even fallen asleep in the chair on a couple of occasions. I was troubled with poor previous work and an abscess that wouldn't go away, but all that's in the past now. I'm on Denplan as well, so no large bills either. Can't recommend Brucegate highly enough.

Mike O'Reilly
Patient

David Wilson
Patient
Brilliant service today. Sinead was extremely helpful and patient with my 2 girls. Keeping them entertained with colouring in and taking the time to chat with them. Thank you. Sarah and Leanne were very professional whilst giving my daughter treatment. Keeping her calm and being very chatty to take her mind off things. Overall amazing dentist with amazing staff. Thank you.

John Ferguson
Patient
After many, many years of superb treatment by my previous dentist, his retirement forced a change of practice. Happily we have found an excellent replacement in Adelle McElrath at Brucegate. My treatment plan is ideal and some recent fillings have made those teeth feel as good as new.

KR B
Patient

Nita Redfearn
Patient
I have been a patient at Brucegate for a decade. I have always received brilliant professional attention not only from Sarah Swales the Practice Dentist but the team of Hygenists. Their combined care ensures both professional consultations and treatment delivered with a friendly and relaxed approach.

M Acton
Patient
Never fail to try to accomodate people's needs. Always helpful on the phone and very quick to find solutions. Sarah is a wonderful dentist but she runs a great team too. So glad they are here.

redmaster - joe
Patient
What a lovely practice - Very professional and felt at ease, coz I am so nervous. Girls were all happy and very patient. Thanks, it's made going to the dentist so much easier.

Dale Reap
Patient
Can thank them enough. Was in alot of pain and they got me in on short notice to sort my out the problem I had.

Ashley Watson
Patient
Myself and my partner and 2 kids have joined this practice. We have all had our initial assessment and extra work and now all on dental plan . myself and my partner has had extra work and appointments for emergency. Richard and all the staff have been absolutely amazing , understanding and very very helpful . We couldn't of asked for any better the have all gone above and beyond. I highly recommend this practice and so pleased we are all registered now . Thank so much Brucegate Dental Practice 👏👏👏👏

Megan McDonald
Patient
Amazing service from brucegate practice. I was seen quickly by Richard and Liann who helped me with a bad tooth. I had the tooth removed which isn't the best experience but with Richard talking me through and keeping me calm I made it through the procedure. Liann was great and talked to me and reassured me everything was okay. Richard was fantastic and so was Liann. A great team to be in with. Couldn't ask for more at a dentist.
Thanks again guys 🙂 xxxx

P Mclauchlan
Patient
Fantastic made really welcome, phoned for an emergency appointment, called me back and made an appointment for the same day, tooth taken out no pain, a big thank you to all the team ☃️🤩

Bramley Crighton
Patient
Brilliant dentist, so kind and caring. Adele was amazing, went above and beyond x

Muriel Carr
Patient
Very professionally run practice.
All staff extremely helpful and all procedures to be done explained in full and advice regarding charges also given before treatment starts.
I have been a patient at this practice for over 8 years and am highly satisfied with all aspects of their care.

Marlyn Austin
Patient
A very welcoming team. Thank you Kim, I appreciate the care and professionalism at my first appointment with an almost pain free extraction!

Mark Denzil Denham
Patient
Really helped me out today, woke up with a sore tooth and an abscess, phoned in the morning and was sitting in the dentist chair by 2.00pm. It was an emergency appointment as I'm not registered with a dentist. Would highly recommend this dentist, excellent work and pain free.

David Knox
Patient
Excellent service from all at Brucegate Dental Practice

Michael Clift
Patient
Recently transferred in from another surgery and have just had my first visit with Richard (Dentist) and Ruth (Hygienist). First class throughout each visit and good to see them interacting so well with their respective assistants. Looking forward to a long relationship. Everybody at the practice was very jolly and smiley all the time but must give a special mention to Liann on Reception who looked after us wonderfully.

Fiona Clift
Patient
New to this dentist in Berwick.
Had initial check 2 weeks ago and hygeinist appt today.
Very impressed with service and treatment. Mr Richard Lindsay and his assistant were both professional and reassuring. I have never been to a dentist before where after treatment each individual tooth was polished, so, very pleased.
Receptionist staff were very smiley and happy in particular Liann who was very pleasant.

Andy McLauchlan
Patient
Very professional staff and fair prices for the area.

Margaret Pinsent
Patient
Reception are friendly, helpful, and efficient. The system includes text appointments, while is very helpful. An emergency is treated quickly - I had two before I was even a registered patient. I felt welcome and cared for. I've met two of the Dentists, and both made me feel at ease and safe. I highly recommend this dental practice. On a logistic level, parking in the long-term carpark (Castlegate) is close by, an easy 3 minute walk.

Christian Rouxel
Patient
great professionals to listen to the patient and able to give you an emergency appointment overnight. they saved my stay in Scotland by intervening quickly on a broken tooth. Thank you very much

Megan Bradley
Patient
I would consider this dental practice to be the best in my experience. From the admin staff, to the dental nurses and the dentists themselves you receive a lovely warm and professional welcome.

As a Patient of Richard Lindsay I can say by all accounts he is extremely approachable and helpful with regards to anything you require. It's obvious Richard is very experienced and is very good at his job. There is never any pressure to undergo any treatment and were he is able, will provide you with many options. He ensures your service is personal and you never feel the appointment is being rushed. He is very thorough when explaining any problems you may have and is also excellent and very patient when dealing with children's appointments. Very pleased with the work I have undergone with Richard so far.

Big thank you and appreciation to the whole team.

Rachel Sutherland
Patient
I have had excellent treatment at Brucegate since I moved into the area 5 years ago. The team are friendly, professional and always up to speed with what my teeth require. My overal gum health has improved in the time that I have been seeing their hygenist, Lorraine, on a regualr basis, and the long term plan for my teeth has put my mind at rest. I look forward to keeping my sunny smile for many more years!
Address and Contact Details
Brucegate Dental Practice
2-4 Brucegate
Berwick upon Tweed
Northumberland | TD15 1LP
Tel: 01289 306084
Email: info@brucegatedentalpractice.co.uk
Opening Times

Monday 8am - 5.30pm
Tuesday 8am - 5.30pm
Wednesday 8am - 5.30pm
Thursday 8am - 5.30pm
Friday 8am - 5.30pm
1st Saturday of each month 9am - 1pm
Emergencies please call: 01289 306084 and details of the on call dentist will be given.
We aim to make your treatment as pleasant as possible but should you wish to express your dissatisfaction, click here to find out more about our complaints policy.