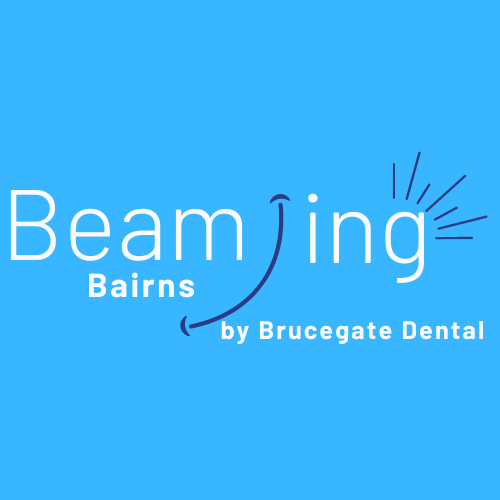 Beaming Bairns school visits are able to provide schools and nurseries with free, bespoke visits, from preschool to primary.
What to expect from your visit
Diet advice - Liann will discuss healthy eating, with picture cards to show good and bad food & drinks.
Games - We will bring along games to help make learning more exciting and memorable.
Demonstrations - Using our giant teeth and toothbrush Liann will demonstrate how to brush your teeth correctly, we also use giant sugar cubes to help show sugar how much sugar foods can contain.
Discussions - As well as visual props we like to get the children involved to see if they can guess the sugar content in each food. We will also discuss what toothpaste to use and how often and long you should brush your teeth for.
Role play - Willing participants will be invited to dress up as the dentist and have a go at brushing the giant teeth.
Most visits last for around 30 minutes, depending on the class size.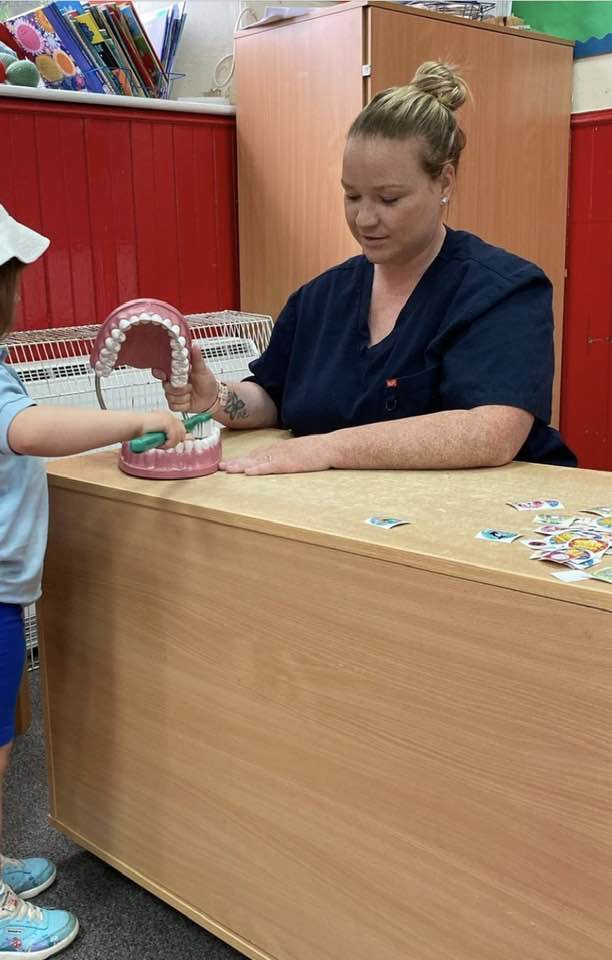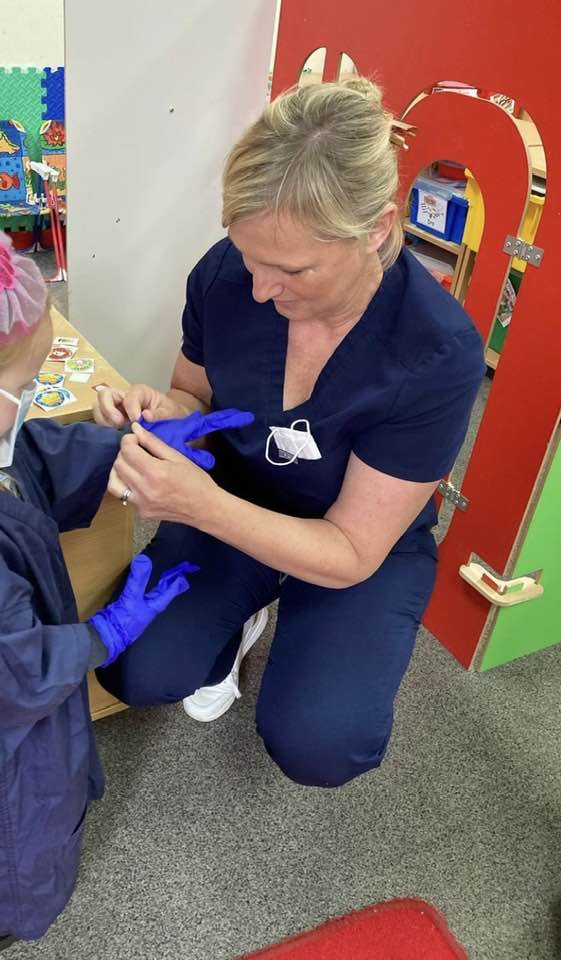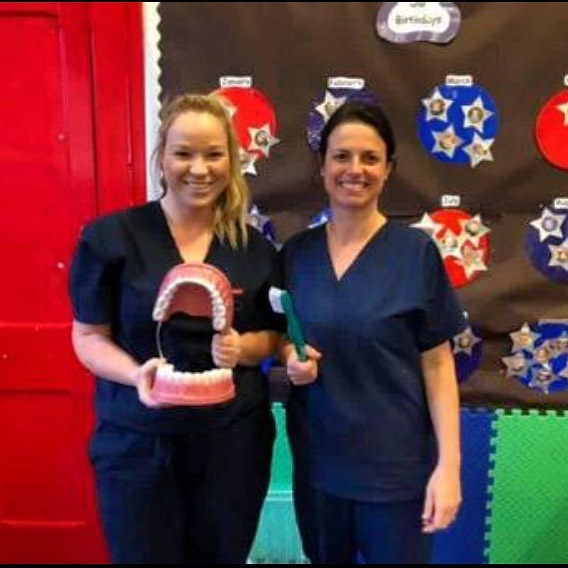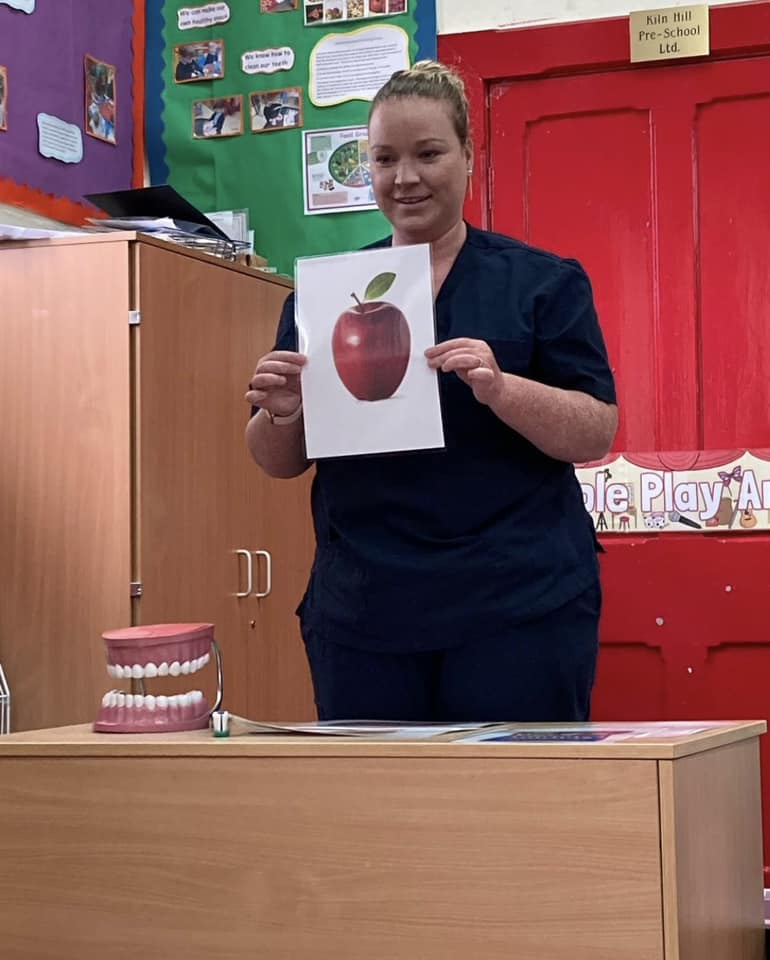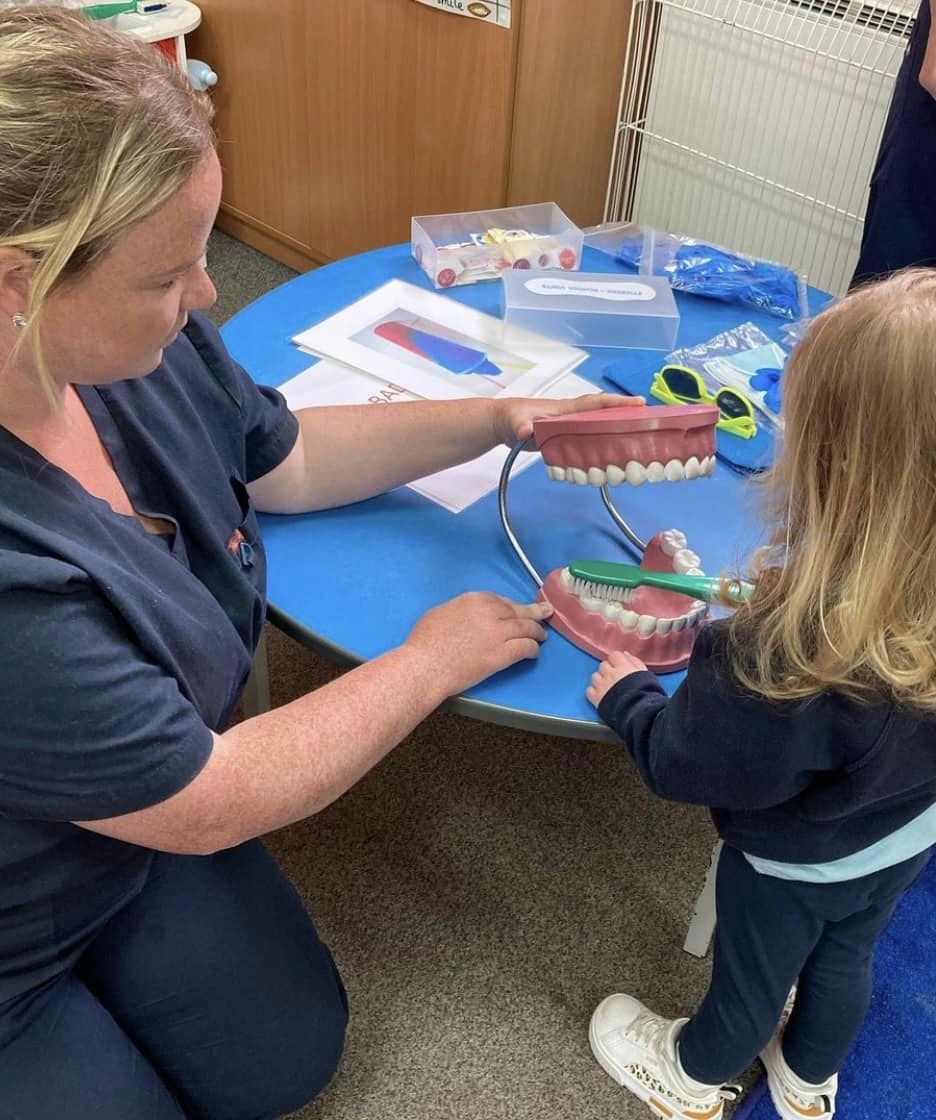 Images Courtesy of Kiln Hill Pre School
Fluoride Varnish Information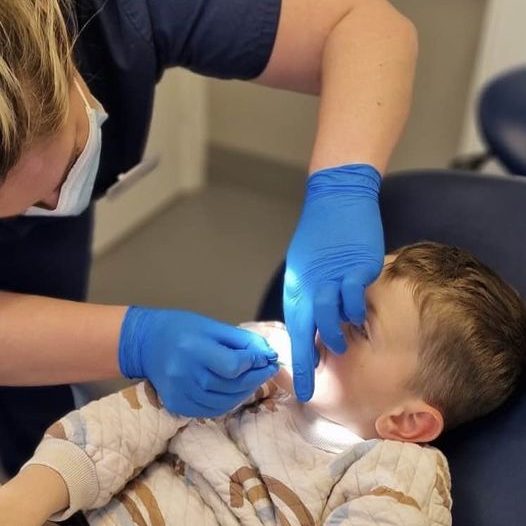 Research shows that fluoride varnish is highly effective at reducing tooth decay. The amount of times it is applied depends on the individuals risk from decay.
But, What is fluoride?
Fluoride is a natural occurring mineral that helps to prevent tooth decay. It can be found in toothpaste and fluoride varnish.
What is fluoride varnish and what is it used for?
Fluoride varnish is a pale, yellow, gel which is painted on to children's  teeth using a soft brush. The varnish sets quickly and has a pleasant taste and fruity smell.
Beaming Bairns at nursery and school
If your child attends a nursery or school that is participating in the Beaming Bairns Fluoride Varnish Programme, you will be receive a consent form for them to take part in the programme. It is important that you complete and return this form. You will be contacted by Beaming Bairns before each visit and given the opportunity to tell us about any changes to your child's medical history and personal details.
The applications received in nursery and school can be placed in addition to fluoride varnish applications they receive in your dental practice. They are safe and will give added protection to your child's teeth.
On the day of application
Fluoride varnish may not be applied if your child has sore areas in or around their mouth.
Some children may not have fluoride varnish applied if they have previously been hospitalised due to asthma or allergies. For these children, a full risk assessment will be carried out by a clinician and a decision taken on whether fluoride varnish will be applied.
Beaming Bairns at the dentist
You should let your dental practice know if fluoride varnish has recently been applied at nursery or school. This allows the dental practice to space out your child's  fluoride varnish applications to ensure maximum benefit.
Aftercare Instructions
After the fluoride varnish application your child should avoid eating or drinking for at least 30 minutes, and eat soft foods for the rest of the day, which will help the fluoride varnish stay on the teeth for longer. This will provide the best possible benefit.