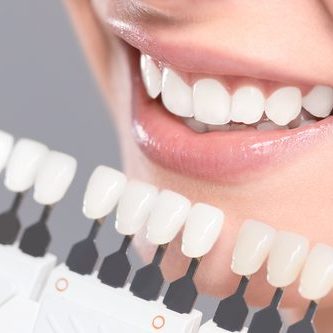 We offer a range of affordable cosmetic dental treatments to give your smile a confidence a boost.
Teeth whitening
Whitening is one of the easiest, most cost effective and longest lasting treatments to boost your smile appeal. Our Berwick upon Tweed dentists will oversee the process to ensure a stunning outcome. Undertaking whitening after a thorough hygiene session is the best way to achieve maximum impact.
In the UK, tooth whitening can only legally be carried out by a fully qualified dental professional. We offer a safe and reliable procedure using custom-made tooth whitening trays that allow you to brighten your teeth in the comfort of your own home.
How long will it last?
Tooth whitening at Brucegate Dental Practice can last up to two years. Teeth can become discoloured when eating and drinking certain foods, such as red wine, tea, coffee and curry. When you feel your smile needs a boost, simply buy top-up whitening gels from us.
Staining
Our teeth can become stained by the food and drinks we consume, the natural ageing process, and smoking. Whitening does not make your teeth more susceptible to tooth decay or gum disease. The results are not permanent and not all discolouration can be whitened, so it is important to have a consultation with one of our dentists first.
Side Effects
Sometimes patients have a degree of sensitivity whilst carrying out the whitening procedure. This subsides after the treatment is finished and is not a long-term problem.
The Process
We offer two types of whitening at the practice, either at home whitening or In surgery whitening. You can discuss with your dentist which would suit you best.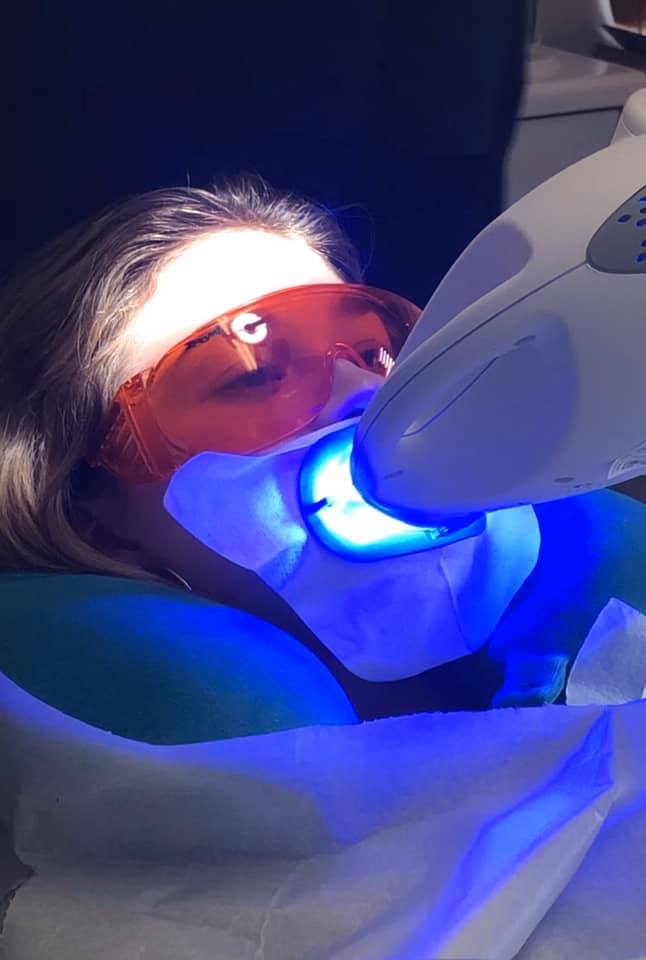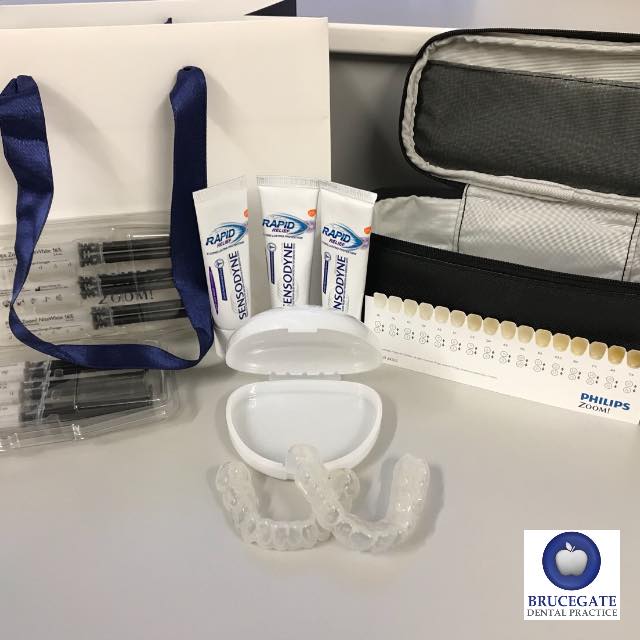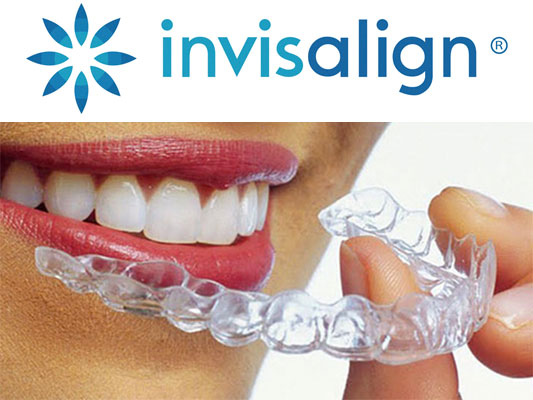 Straightening crowded or crooked teeth will vastly improve their appearance by moving them into a more natural position, as well as bringing positive effects to your long-term oral and general health - and making your teeth easier to clean!
White Fixed Braces:
We use a number of systems for tooth straightening these are, CFast (Cosmetically Focused Adult Teeth), QST (Quick Straight Teeth) and Invisalign. These have been designed for adults to significantly improve the appearance of your teeth, discreetly, with minimal discomfort and without significantly changing your biting position.
Fast:
By focusing on just the front teeth that make up most of your visible smile we can usually complete treatment in around 4-6 months. This also means that costs are kept to a minimum because of the shortened treatment time.
Discreet:
The brackets and wires used are tooth coloured, but allow for fine movement and adjustments of the teeth whilst being almost invisible.
Affordable:
Because of the short treatment time costs are much reduced compared to conventional orthodontic treatment.
Typical costs are from £1,700 for a single arch and £2,700 for both arches.
Invisalign:
Invisalign is a system for straightening teeth that involves wearing a series of clear removable aligners that gently move your teeth into a more desirable position. The number of aligners required will depend on the amount of movement required and the price varies depending on this.
The biggest benefit with Invisalign is that the aligners are virtually invisible and can be removed if necessary. There are no brackets attached to the inside or outside of your teeth, so eating and cleaning is much easier.
Testimonials
" I've always disliked my crooked teeth. They made me really self conscious about smiling, especially looking back at photos. It's taken years but my upcoming wedding (and the thought of the photos) gave me the push I needed to do something about them. I was apprehensive at first, but it's the best thing I've ever done! I highly recommend Brucegate to anyone thinking of getting their teeth straightened or any other treatment for that matter. It's definitely boosted my confidence, I can't thank Sarah and the team enough."
" So happy with the result, always very professional, helpful and made me feel relaxed and comfortable every visit."
" After stopping wearing my retainer too soon last time I had braces, my teeth had moved and I became conscious of them. I was recommended Brucegate Dental Practice through a work colleague. I am very happy with the result, definitely worth it!"
At Brucegate Dental practice our first choice is always tooth-coloured filling material because they closely resemble your natural teeth.
Our Berwick upon Tweed Dentists use strong composite resin that allows us to provide long-lasting, beautiful, natural looking fillings that won't spoil your smile. Our tooth-coloured fillings will be matched with your teeth, allowing you to smile and laugh with greater confidence. White fillings can be used to replace old metal fillings, giving your smile a real boost.
The filling material can treat minor tooth imperfections and this procedure is called composite bonding. Bonding is an excellent way to repair cracked, chipped and discoloured teeth, close gaps and reshape misaligned teeth, to provide a straighter, more uniform smile - It's very kind to your teeth and cost effective too!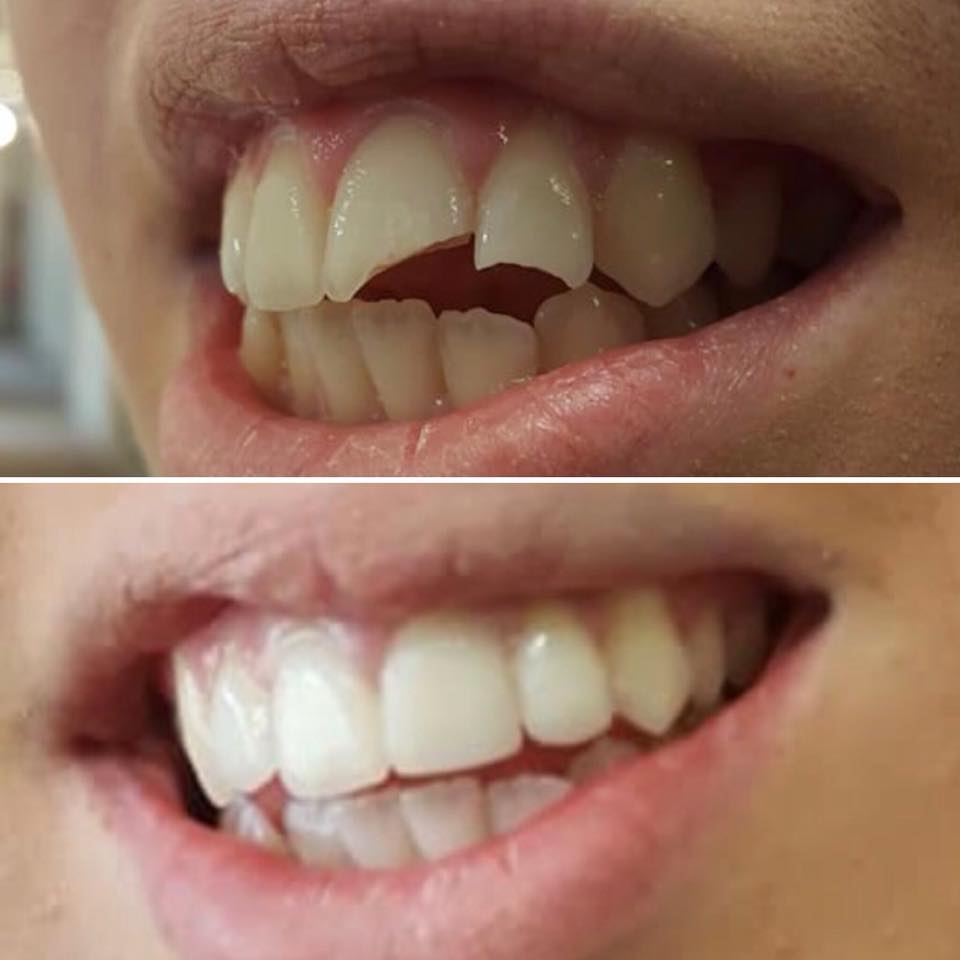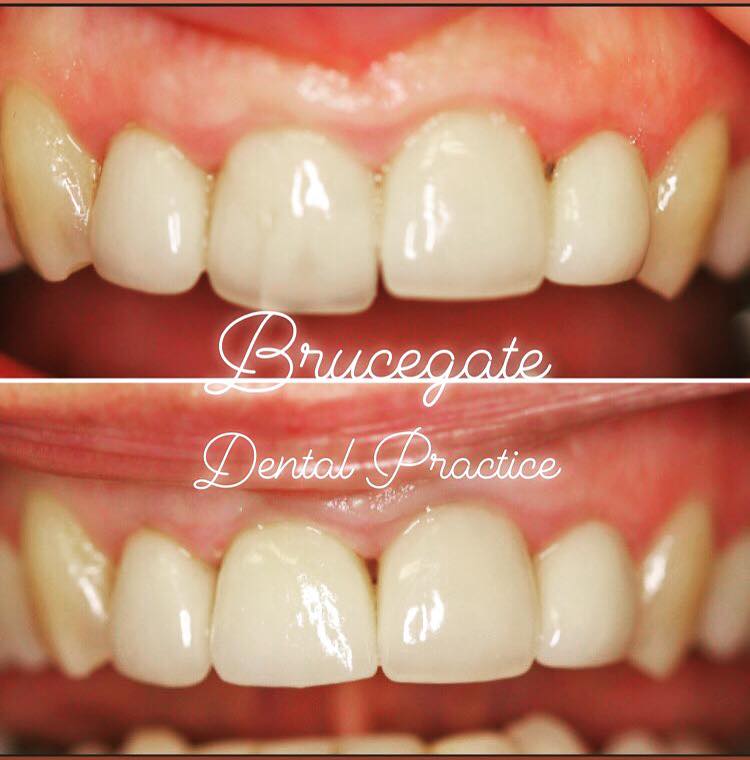 Crowns can help restore and boost your smile. It is restorative and cosmetic procedure that allows you to eat with ease and enjoy a stunning smile. Treatment helps repair teeth that have been damaged or lost through decay, or chipped in an accident. Our porcelain crowns alleviate the black outline that sometimes shows on older crowns.
The gap left by missing teeth can mean more strain is put on those either side, which can lead to tooth decay and gum disease, and bridges can fill those gaps. With porcelain finishes available, your new tooth will be almost indistinguishable from the natural teeth around it.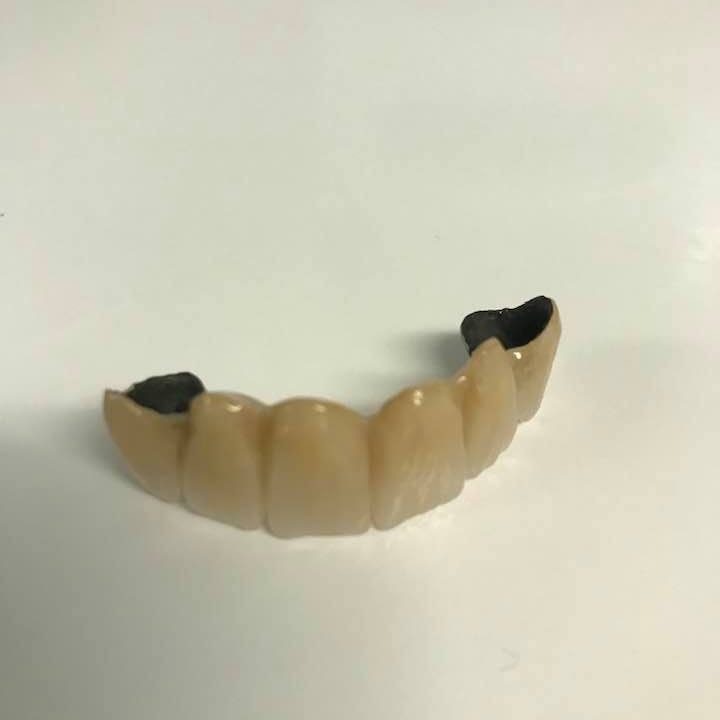 Veneers are a very successful cosmetic treatment from Brucegate Dental Practice in Berwick upon Tweed. They are rather like false fingernails for teeth and are carefully bonded to the surface of a natural tooth to mask imperfections or improve their position and appearance.
Our veneers often require much less preparation of your natural tooth helping preserve more of what nature gave you. When used on multiple teeth, veneers can dramatically re-model your entire smile. They can also be used to correct slight twists in your teeth and are sometimes called 'instant orthodontics' because of their success.
Clinical photographs illustrate work undertaken by Brucegate Dental clinicians
Some of our other articles you may be interested in: