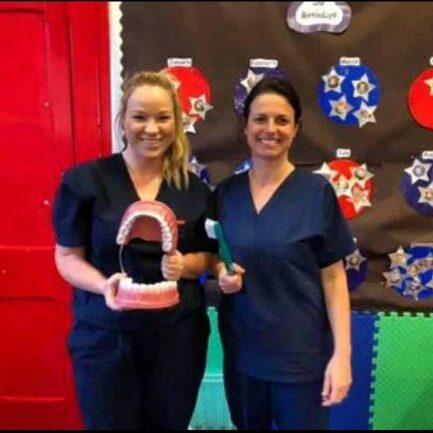 Our School visits aren't just for schools we attend both nurseries and pre-schools too. It's never too early to learn good dental health.
The aim of our visits is to teach children good oral health. From showing them brushing techniques and when's best to brush, to how their diet plays apart in their tooth's health. Showing them what foods are good and bad for their teeth.
This is delivered to them in a fun and interesting way, playing games, demonstrations and volunteers can even dress up as the dentist!
If you would like more information on visits, please call the practice and speak to Liann our oral health educator.
It's so important to get into good habits as early as possible, we understand getting children to brush their teeth isn't always the easiest of tasks. So here are a few handy tips on how to keep their teeth healthy.
Keep sweet treats to meal times; rather than grazing on them through out the day. So their teeth get a break from the sugar attack. If they need snacks try to stick to cheese, vegetables or fruit.
Avoid sugary/fizzy drinks; Stick to sugar free, water or milk.
Double check the food labels; There can be a lot of hidden sugars in things you may think are healthy like yogurts and even baby food. Generally anything ending in 'ose' is a sugar, for example: fructose, glucose, lactose or sucrose. So check your labels the higher up the list sugar is, the more there is in the product.
Dental check-ups; You should start bringing your child to the dentist as soon as they start getting teeth. Although they may not have much to look at the visits are just as important to get them used to visiting the dentist and to eliminate any fears. As if you only take them when there is  a problem they will associate the visits with pain and this can make them nervous when visiting us.
Tooth Brushing; As with the dental check ups you should start brushing your children's teeth as soon as they are through. Using a small headed, soft nylon bristled toothbrush with fluoride toothpaste both suitable for your childs age. Check out these apps to make brushing a little more interesting. For more in-depth advice please follow this link Toothbrushing tips for children.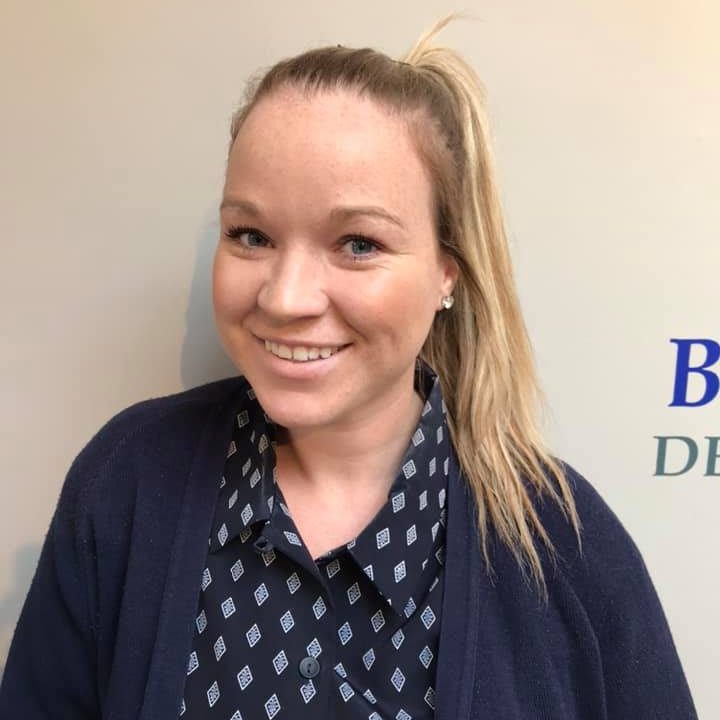 Hello I am Liann, a qualified Oral Health Educator.
I attend nursery and schools where I demonstrate how to look after your teeth and go over what foods and drinks can affect your oral health.
Appointments can be booked with me for a one to one within the practice, where I will go through anything from toothbrushing, disclosing (this shows up where you have missed parts of your teeth when brushing), interdental cleaning to cleaning your dentures.
I aim to encourage children and adults to use the correct toothbrushing technique and how to maintain the best for their oral health.