Children's Dental Check-Ups
When do you start bringing children to visit the dentist?…
We are often asked; when is best to start bringing children to the dentist?… Well the short answer is as soon as they get their first baby tooth.
Children usually get their first tooth around 6 months old, in some cases this may be sooner or later. In-fact some babies can even be born with teeth!
Dental Check-up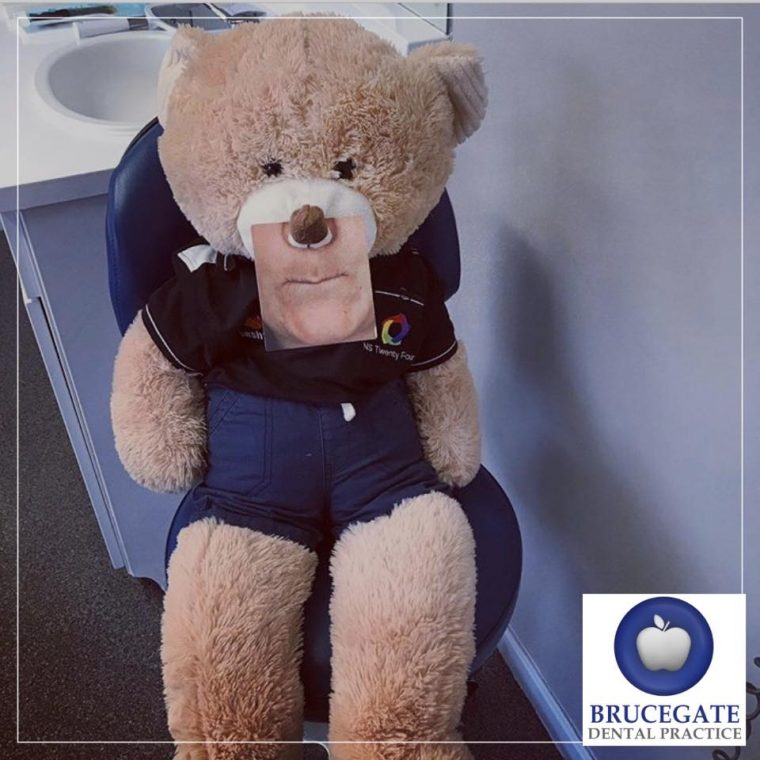 Bringing your children with you to your dental check-up appointment is a good way for them to get used to the sights, smells, sounds, and the environment. They will also get to know their dentist with a positive experience. Children's dental check-ups are just as important if not more, as this is the key stage where they learn how to take care of their teeth.
When visiting the dentist, be up beat and positive, make it a fun visit. Try practicing at home before coming to the practice by getting them to open their mouth nice and wide saying ahhhh! and seeing if they can count how many teeth they have.
Childrens dental appointments are free here at Brucegate for ages 0-4yrs,
Your dentist can advise you on how to prevent decay and identify any oral health problems at an early stage. Take your child for regular dental check-ups as advised by your dentist.
Toothbrushing Tips…
Children 8 and under should be monitored and guided when brushing their teeth to make sure they are doing it correctly.
Guide your child's hand so they can feel the correct movement.
Stand in front of a mirror if you can, to help your child see where the brush goes to clean their teeth.
Make it fun, use an egg timer so you both know they have brushed for 2 minutes. Play their favourite song while they are brushing. But don't let them run around with the tooth brush in their mouth as this can cause an harm if there was an accident. There are also apps available to help with tooth brushing.
Children upto the age of 7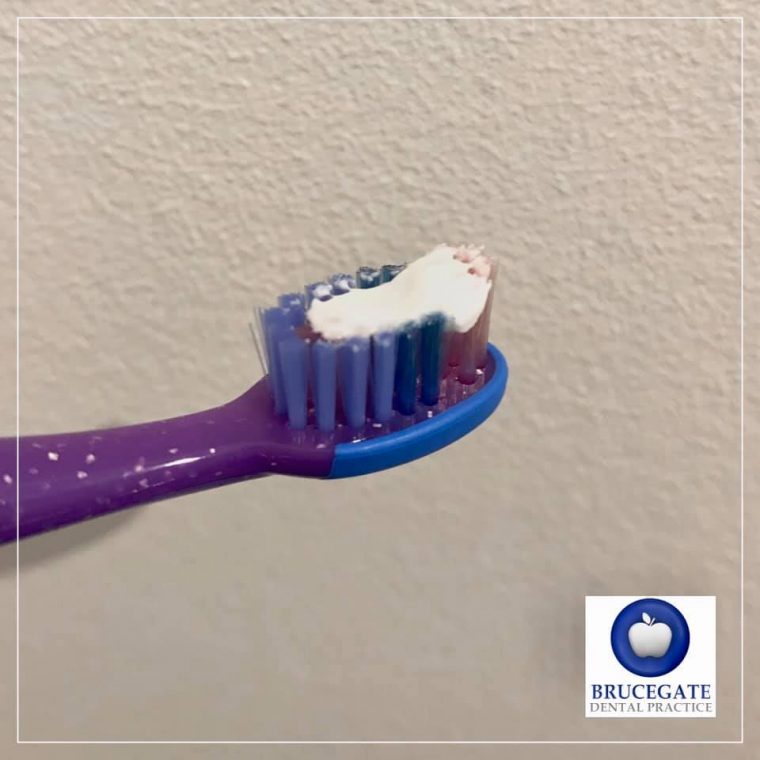 As soon as your child's first tooth appears this is when to start brushing. Usually around 6 months old, but it can vary.
Teeth should be brushed twice daily for 2 minutes and children should be supervised or parents brushing for them.
Brush last thing at night and at least one other time during the day, using children's toothpaste that contains no less than 1,000ppm of fluoride.
You don't need to use much toothpaste as their mouths are still tiny and so are their teeth, just a smear across the top of the bristles of their brush will be plenty.
Make sure they don't lick or eat the toothpaste from the tube.
Children aged 8 and above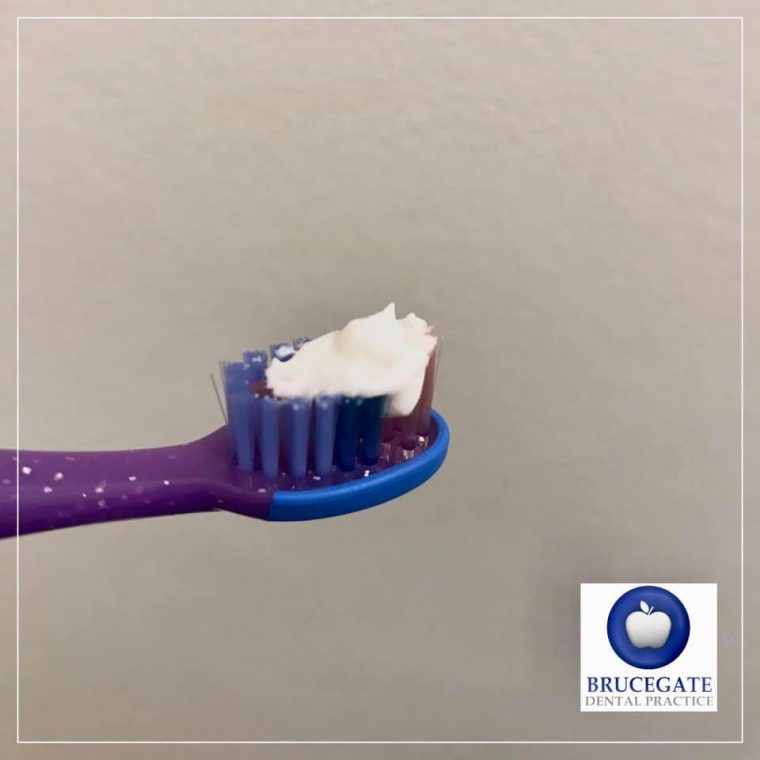 As above brush twice daily for 2 minutes using fluoride toothpaste.
Spit out after brushing and don't rinse – rinsing means washing off all of the fluoride so it won't be able to do it's job.
Children aged 8 and over should manage to brush their own teeth, but it is still advised to keep an eye on them to make sure they are brushing properly, and for long enough.
Information Sources: Dr Sarah Swales and www.nhs.uk