Supporting our Local Community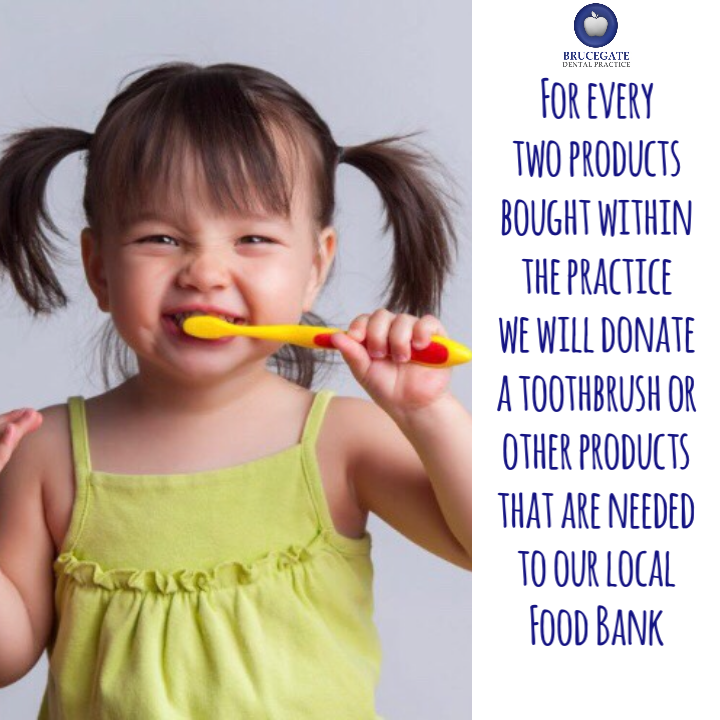 Working along side our local food bank and northern soul kitchen, we have started an initiative to support local families needing that little extra.
When every penny counts so do your teeth.
That's why we want to ensure everyone has access to basic dental hygiene products. Each time someone buys 2 products in one transaction at the practice, you can choose what you would like us to donate to the food bank. Whether it be a child's toothbrush or denture cleaner.
Other ways to help donate directly to the food bank:
*Add an extra item to your weekly shop
*Use your store card points for general hygiene products
*Raid your bathroom for new, unused and unwanted toiletry gifts
*Save unused hotel and Airplane minis